GAME DESCRIPTION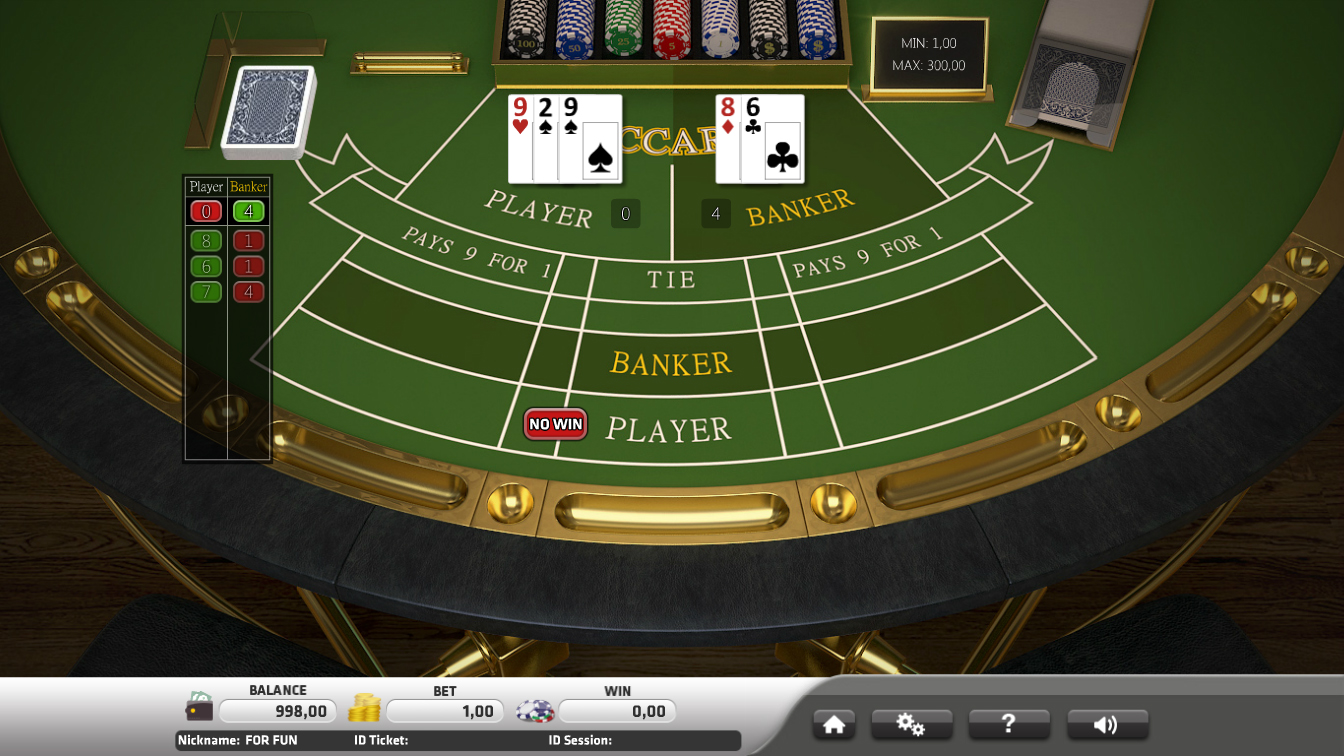 Baccarat uses 8 standard decks of 52 French cards (jokers not included) which are shuffled with each hand. All cards that are usually worth 10 are worth zero, while Aces are worth 1. Each table has a minimum and maximum betting limits as shown on the game table.
The game aims to guess who will win the hand, the player (Player), the dealer (Banco), or if the game will end in a tie (Tie). The winner will be the one who gets a score as close to 9 as possible. The hand with the highest score wins.
All game amounts are expressed in euros (1 coin = 1 euro).
GAME SPECIFICATIONS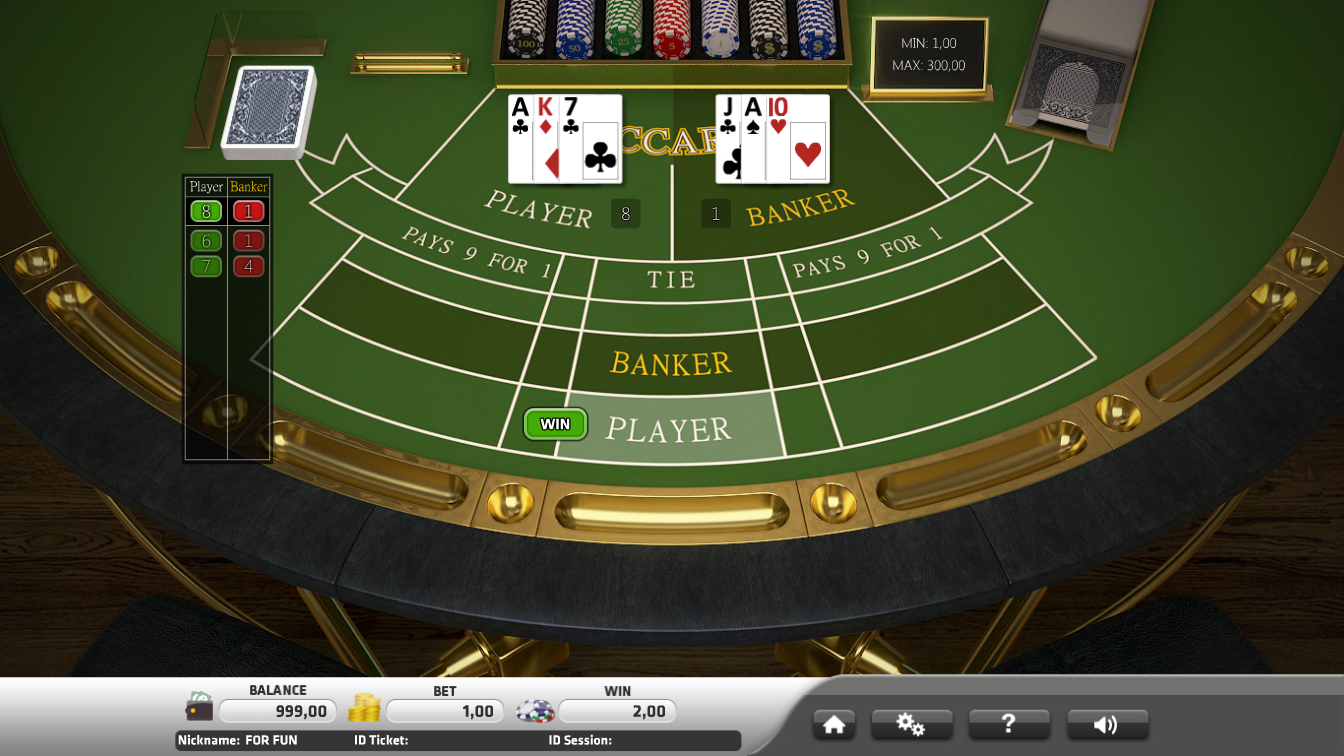 Game Type:

Table game

RTP: 

Banker Bet: 98.94%;

Player Bet: 98.76%;

Tie Bet: 85.64%

Game resolution:

16:9

Desktop:

Yes

Mobile:

Yes

Languages:

Italian, English